OVERVIEW
Equity Raise: 83 Aldwick Road, Bognor Regis
Projected 15% ROI over 12 months

Executive Summary
TargetFive (T5) Group (Andy Babbayan and Tina Wenham) have been sourcing and developing properties since 2013. We pride ourselves on our agile and bespoke approach to helping our clients and directors find the right investments at the right time, achieving consistent returns. To date, we have completed more than 350 refurbishment and development projects across Sussex. We identify and develop pre-market and off-market opportunities, managing the complete process from purchase through to rental or sale.

A new SPV has been formed for the purpose of this project: 83 ALDWICK ROAD LTD (Company No 12983733).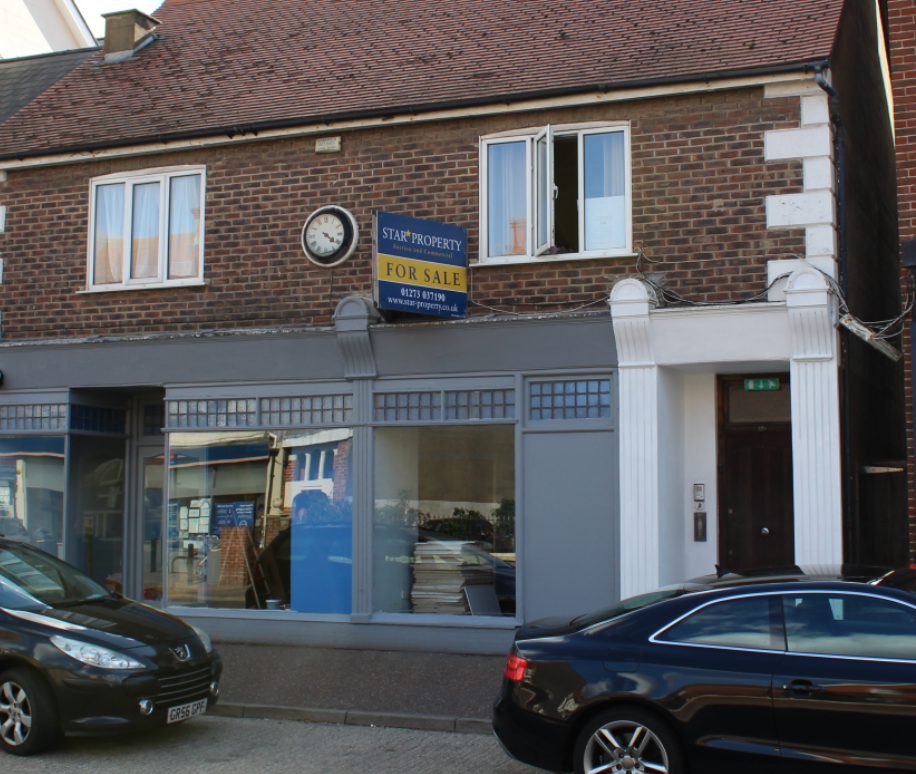 The Location
TargetFive has a unique approach that allows investors to potentially achieve high yields for this market sector but in central locations in thriving cities on the South Coast, rather than in less prosperous declining towns and cities further north.
83 Aldwick Road, Bognor Regis is a large building located on a busy high street location in the centre of Bognor, moments from the seafront, and close to many local amenities.


Project Details
We believe the project is very versatile, due to the building's large footprint, significant square footage and access from the front, rear and side.
There has been a marked shift from low-level specification sharer's accommodation formerly used for student rental, to a more upmarket, luxury, stylish co-living arrangement for professionals. We plan to convert the rear of the large ground floor commercial space into a separate three bedroom apartment, and convert the loft in the existing five bedroom HMO to add spcae to allow a six bedroom apartment to be formed.
We intend to retain some commercial space on the Ground Floor front of the building. Unlike some other high street locations, we can see that Aldwick Road is already bouncing back, quickly and well, from the recent downturn and high street closures caused by COVID-19.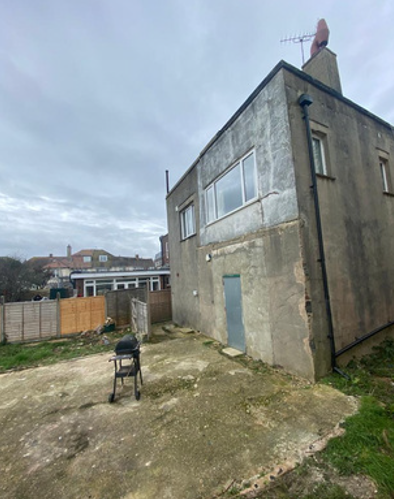 The Opportunity
The £435,000 purchase of 83 Aldwick Road was secured quickly, pre-market. The conversion can be completed in two phases. Phase one will be under permitted development rights to reconfigure and extend the existing five bedroom HMO to form a six bedroom HMO, converting the attic with addition of some Velux windows. Phase two requires prior notification approval which will be applied for while works are underway in phase one; we are hopeful that the approval will be granted in time for works to start on phase two as soon as phase one is completed.

The project is offering the investors 15% ROI over 12 months, with the fundraisers seeking to raise £200,000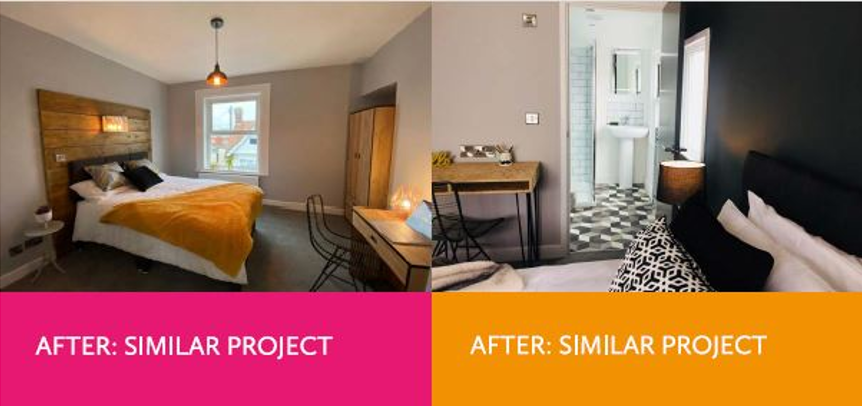 Investment in property related assets puts your capital at risk and returns are not guaranteed.  Please read the full risk warning on this site before deciding to invest.

Financials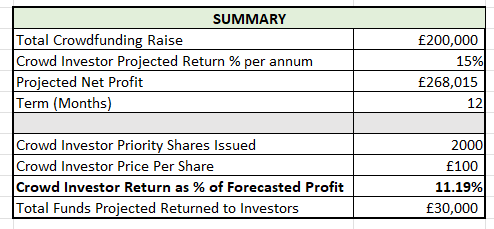 See Equity Offer document for more information.  
Investments and Exits
The fundraisers are seeking to raise £200,000 (Minimum raise £100,000) and are offering 15% over 12 months.
The planned exit is as follows:
A. Refinance the property once let using a commercial lender on a 5-6 year fix term at 70% LTV.