OVERVIEW: CASE STUDY - High Yield HMO, Preston Street, BRIGHTON.

Target Five (T5) Land & Development Ltd was established to focus specifically on land development opportunities through crowdfunding. 
T5 focuses on two key strategies: land development and high yield property development. In these areas, T5 has a truly unrivalled network across the South Coast offering a consistent supply of opportunities. It has also invested heavily in training and technology to aid sourcing internally.
CASE STUDY

64 Preston Street is a mixed-use late Victorian/Edwardian property on a busy parade in central Brighton.

When a trusted local agent brought it to our attention, we realised it was the perfect opportunity for one of our clients. So, we put the building through the rigorous T5 selection criteria* to critically assess geography, cost/sqm, yield, exit strategies and primary and secondary
rental markets before deciding to proceed.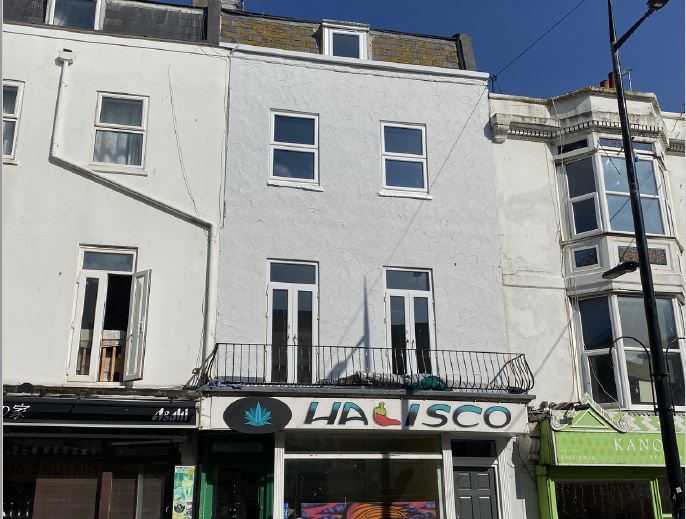 Having had many uses in the past, 64 Preston Street was most recently a Mexican restaurant with a spacious but under utilised residential space above. We planned to improve and maximise the accommodation with generous room sizes and amenity space, creating a quality 6-bed en suite HMO while extending the restaurant tenant's current lease.

Before purchase, we were granted planning permission to reinstate the front entrance.

Liaising with Brighton HMO licensing department to ensure the schedule of works resulted in a fully compliant, future-proofed, energy efficient property, we completed the project in just 16 weeks. 64 Preston Street is partially let to individual sharers (three rooms were let prior to the Covid19 lockdown).  The rooms are being let for £650 PP/PM, a gross return of £61.3k per annum when fully let (10.4% gross return). The property was purchased and refinanced using Lloyds Bank, who upheld their original valuation of £830k**.

*See Appendix B - Case Study Document

**See Appendix D - Case Study Document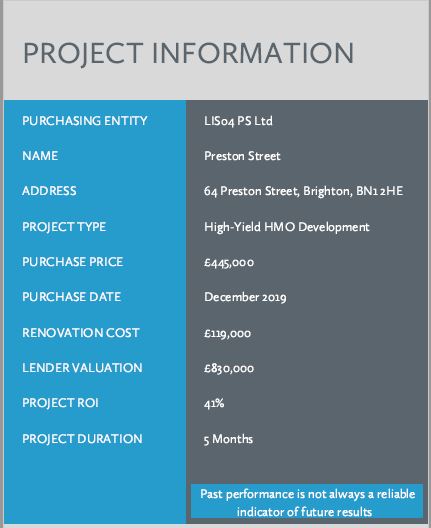 COMPANY PROFILE
Target Five (T5) Group of companies started as a property consultancy in 2013, sourcing and developing properties for clients and its Directors. To date, T5 has completed more than 350 refurbishment or development projects across Sussex. It has an exemplary track record of producing exceptional returns for its existing investor clients. This is done through sourcing and developing pre-market and off-market opportunities. T5 manages the complete project process, from purchase through to rental or sale.