OVERVIEW: CASE STUDY - High Yield Serviced Accommodation Conversion 

Please note that all the information provided below and in the following tabs has been supplied by Prosper Property and it has not been verified by LEOcrowdfunding.
Executive Summary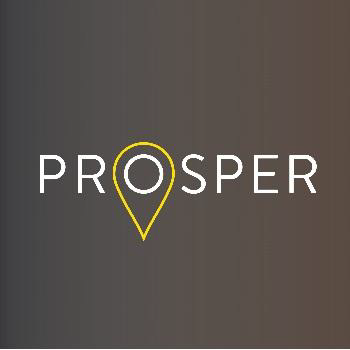 Prosper Property
combined their business, commercial property and holiday letting experience, to develop their "niche" business model.  Capitalising on the growth of online travel agents Booking.com, Airbnb and Expedia, they acquire under valued guest houses and hotels in Cornwall (United Kingdom), to serve the tourist market as automated "Serviced Accommodation" units. Prosper Property believe, that this leverages all of the most profitable property investment and development strategies. 
Their targeted coastal locations provide a unique balance for creating "shared value". 

Prosper Property now own and/or manage £3.5 million of commercial property in Cornwall, built using this investment strategy. They are laser focused on their "niche" business model, as opportunities present compelling returns under conservative assumptions.

The Project: Location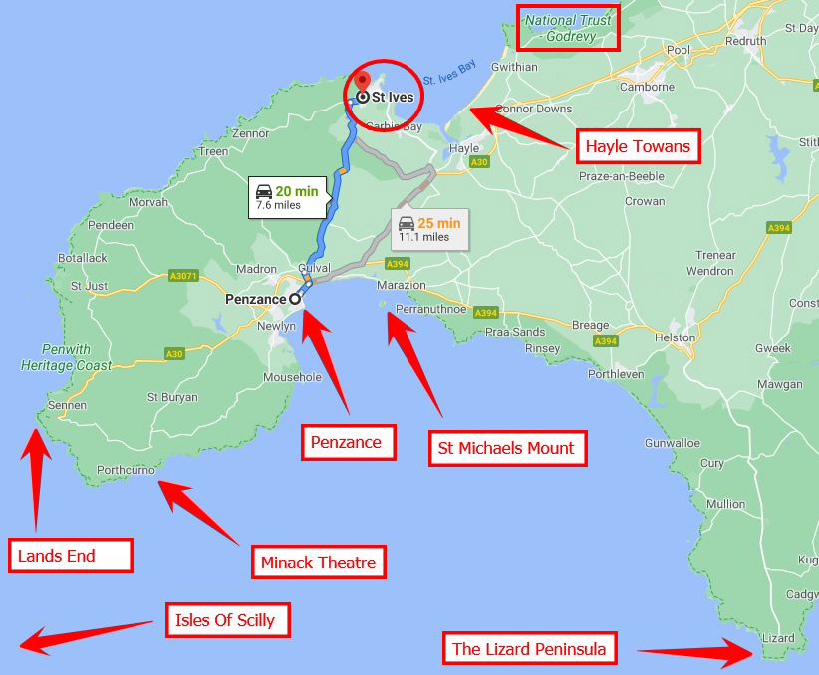 Located 73 miles southwest of Plymouth and 276 miles southwest of London, St Ives, a historic fishing town and an extremely popular tourist destination in Cornwall, feeds in to a year round tourism market.  St Ives is famous for its surf beaches like Porthmeor and its thriving art scene. Boat trips go out from the harbour fishing and to Seal Island. just west of the town, to the local seal colony. The South-West coastal path stretches west from St Ives and lies within the designated Cornwall Area of Outstanding Natural Beauty (AONB).

The property on Park Avenue is around a seven minute walk to the beach and the local facilities in St Ives, and enjoys beautiful views of the coastline and harbour due to its slightly elevated position. In the town itself you will also find many local shops, art galleries, restaurants, cafes and bars, which adds to its popularity as as tourist destination.

One of the most westerly towns in Cornwall, St Ives provides great access to other tourist areas and attractions such as Land's End, the Isles of Scilly, Penzance and more.
The Project: Details

Prosper Property
 secured Ocean House, St Ives, on a lease with an option to purchase, in April 2019. It was a traditionally managed 6 bedroom guest house serving breakfast.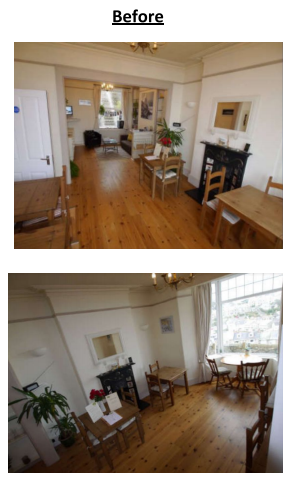 A full refurbishment and conversion was completed to convert the dining room into 2 further en suite bedrooms and created a communal self catering kitchen diner from the former semi-commercial kitchen.  In July 2019, we opened 8 fully automated, en suite, serviced accommodation units. 
Planning permission was not required as planning class was already Cl (Guest House/Hotel) and a change of use was not required. All work was carried out to current regulations and Building Control Approval obtained. The refurbishment took approximately three months to complete and went to schedule.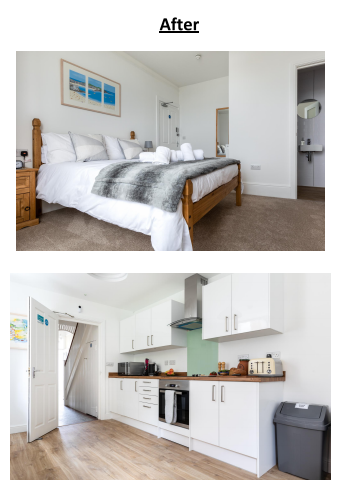 Prosper Property's Unique Value Proposition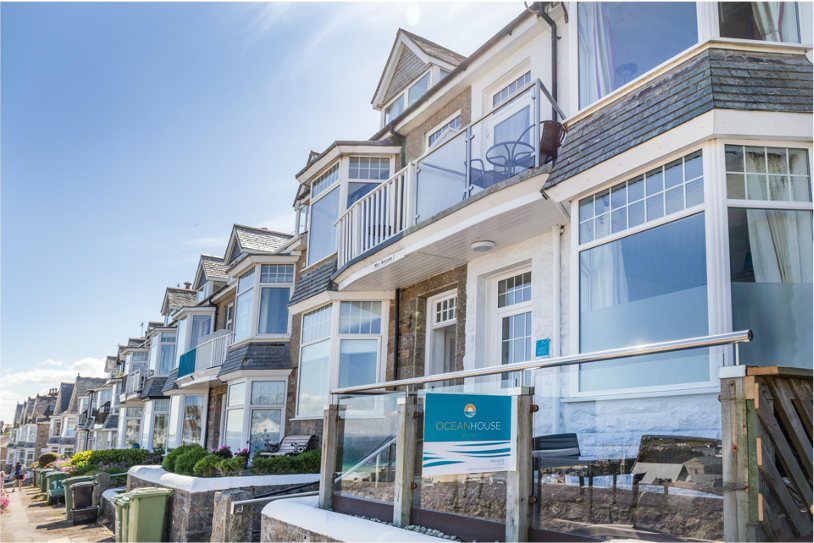 Our targeted coastal locations provide a unique balance for creating "shared value". Firstly, capital acquisition costs are sensible based on "bricks & mortar" valuations, we initially add value through extensive refurbishment. Secondly, our high revenue/low cost business model enables favorable future EBITDA "commercial" valuations based on 2 years trading accounts. This creates the ability in the short to medium-term to repay initial equity investments. This investment strategy is "asset-backed" with security held in the bricks and mortar value of each individual property. The relationship between these factors together with long-term regional stability of property market values underpins our commercial model. 

Our properties are professionally marketed utilising fully staged professional photography and available to book on all major online travel agents, their partner sites and through our own direct booking website Prosper Serviced Accommodation. This is in comparison to a traditional B&B, guest house or hotel that often has dated decor/furnishings, poorly photographed and is privately hosted by the owner.  This adds little value but does give you the feeling that you are temporarily lodging in someone else's home.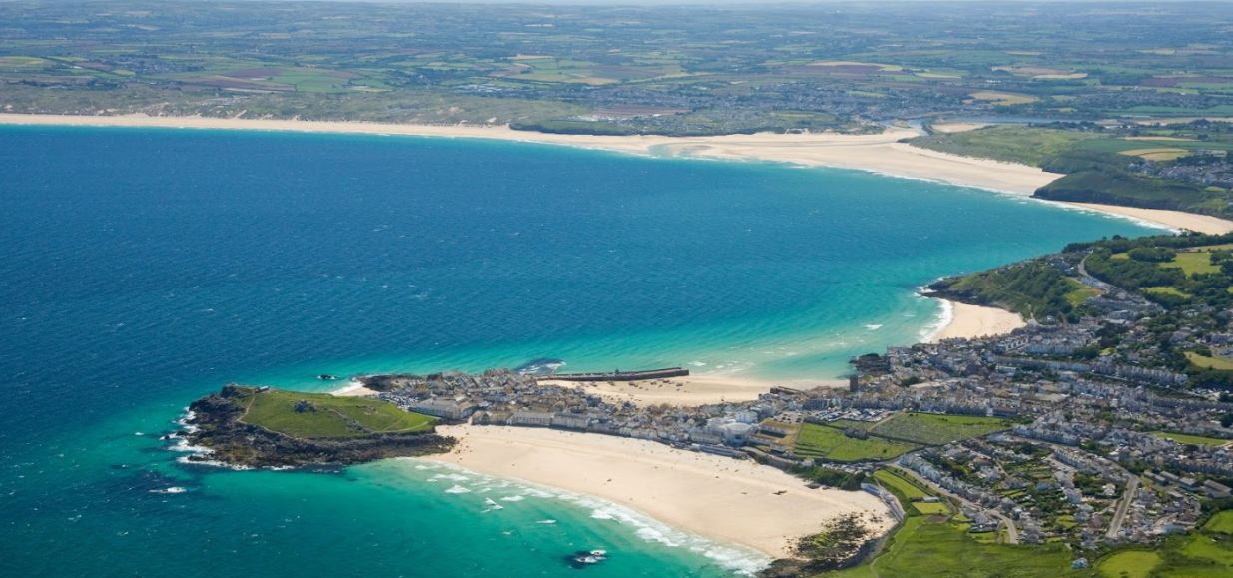 FINANCIALS
Ocean House  
The project costs totalled £141,015 made up of renovation, purchase and leasing costs.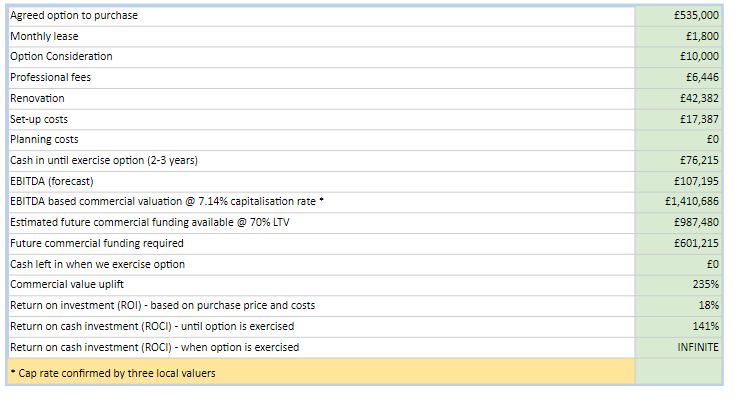 **Option consideration and renovation costs amount to £76,215
***The monthly lease payment amount is calculated at £1800 x 36 monthly payments (£64,800).
Together the total costs amount to £141,015
Average daily revenue per room (ADR) £92.00 (actual data)* 
Revenue per available room (Rev PAR) £75.00 (actual data)* 
Occupancy maximum 95% (actual data)* 
Occupancy average 75% (actual data)* 
Occupancy minimum 51% (actual data)* 
* Reports available on request


The property was closed during the Covid 19 lockdown period. Re-opened 4th July 2020 (with deep clean measures in place) and immediately began trading at the usual rate and occupancy levels for time of year. 
For a full breakdown of Costs on the project see the attached Case Study document.

Please note: some of these figures are projections.  Investment in property related assets comes with risks as well as the possibility of rewards and as a result, returns are not guaranteed.  Past performance is not always a reliable indicator of future results.