Project: William Street, Herne Bay, kent
Executive Summary
Martin Johnson from Parkview Developments has joined Katharine Woods from KMW Developments to create 10 William Street Ltd, which is a Special Purpose Vehicle (SPV) for the purpose of delivering this project and they 
are seeking to raise £950,000 equity investment from the crowd investors for a 24 month development project, which offers a 40% Return on Investment (ROI).
10 William Street Ltd brings together 11 years+ experience in property developing and consulting, working with equally experienced companies to deliver schemes on time and on budget.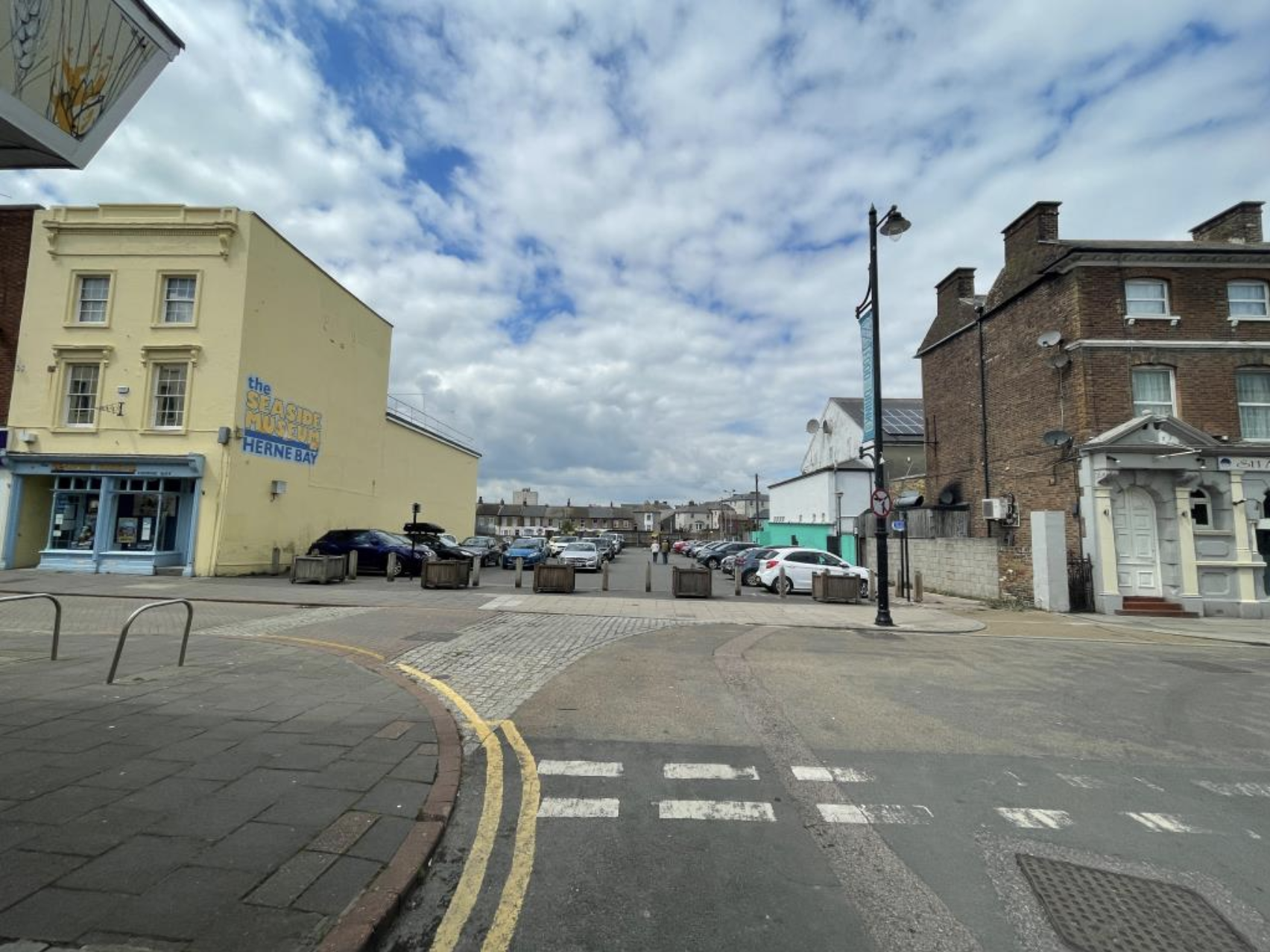 Project Details
William Street, Herne Bay, is a development project for 
20 x 2-bed, high-end apartments with commercial space at ground level.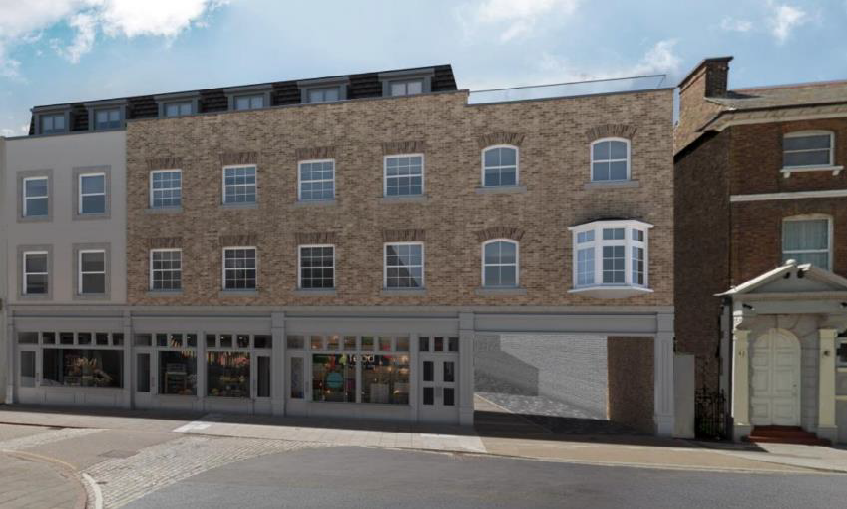 The site, 10 William Street
is a flat rectangular plot with planning permission to create 20 x 2-bed apartments with commercial space. The development will consist of two buildings over a secure parking lot with a central communal courtyard. The building fronting William Street will consist of 4 retail units at ground level. The 1st and 2nd floors will have identical layouts consisting of 4 x 2-bed units each. The 3rd floor will have two penthouse apartments with sea views.
   The units to the rear will consist of 2 x 2-bed units on ground level with small garden patios. The 1st and 2nd floors will be made up of 4 x 2-bed units each overlooking the courtyard or towards the sea. The 3rd floor will have 2 x 2-bed penthouse with sea views as well as a view of the courtyard.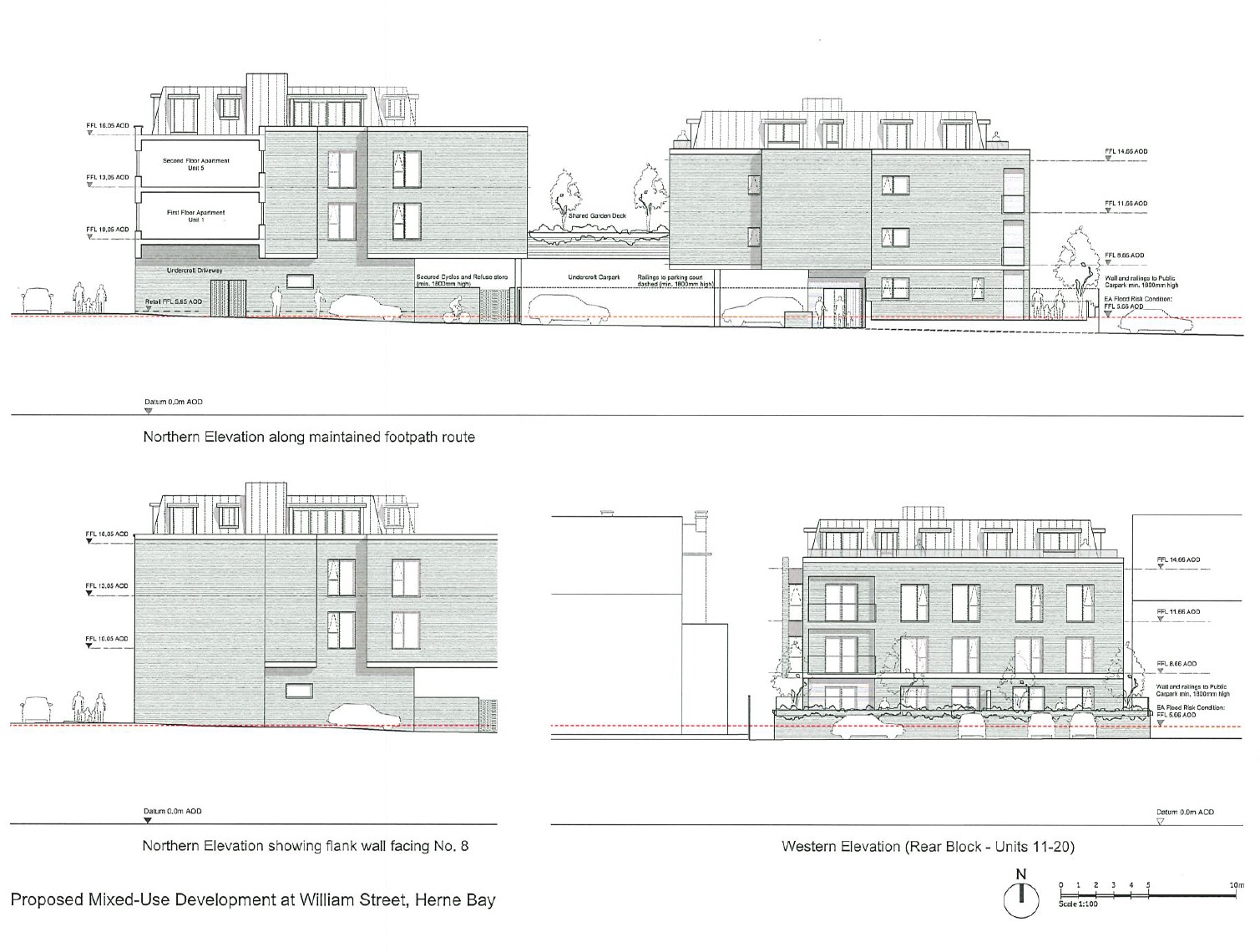 Project Location
Herne Bay is located on the North Kent coast, just over four miles from the harbour town of Whitstable and six miles from the City of Canterbury.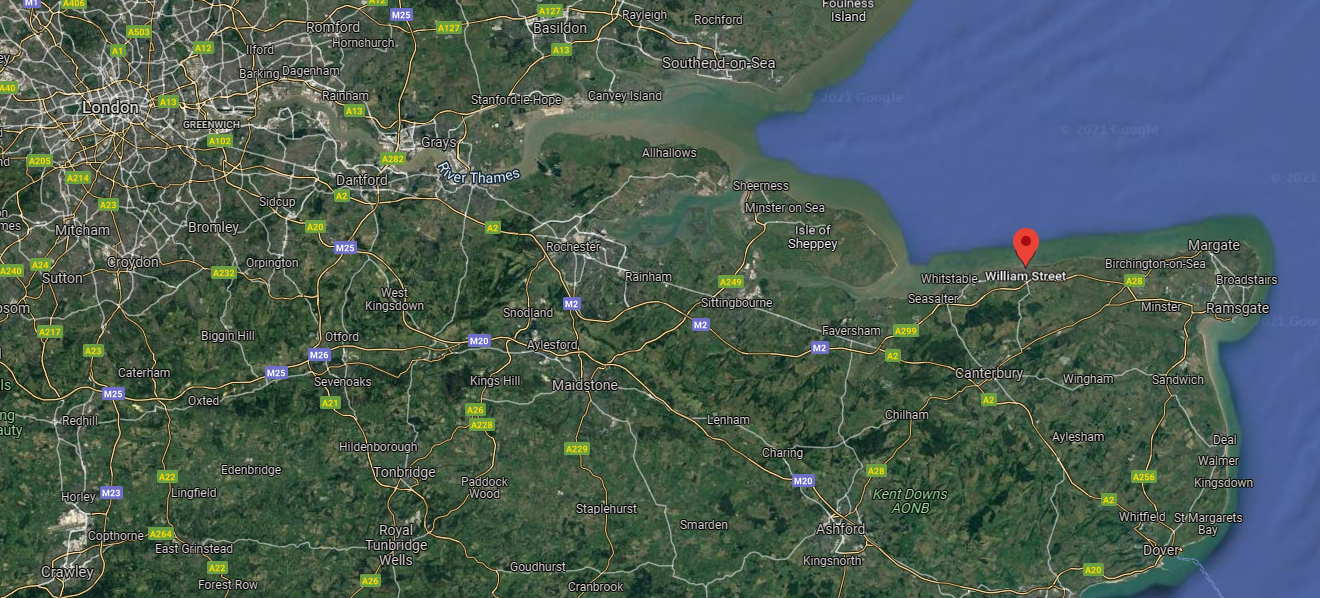 High speed trains from St Pancras International, London to Herne Bay take around 1 hour 20 minutes and the station is a 20 minute walk from the beach.  There is an excellent bus service that can quickly take you between Canterbury, Herne Bay, Whitstable and all the local villages.
The nearest airport to Herne Bay is London City Airport which is 47.6 miles away. Other nearby airports include London Stansted (51.8 miles), London Gatwick (58.1 miles), London Heathrow (LHR) and London Luton (73.8 miles), facilitating easy travel between Herne Bay and further afield.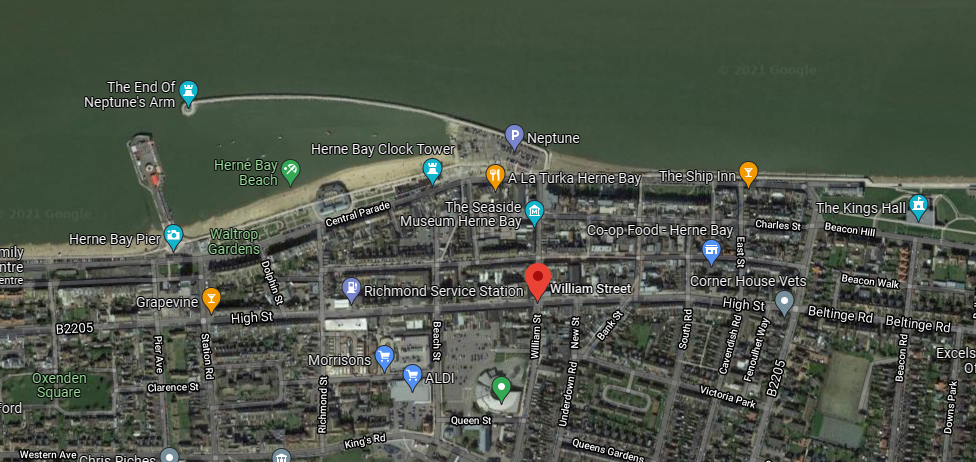 The town, which is famous for its pier, abundance of Victorian architecture, and vibrant beach huts has something for everyone. The seafront provides plenty of opportunities for those looking to participate in water sports or for a easy stroll along the promenade. Herne Bay's high street is filled with restaurants, cafes and boutique shops.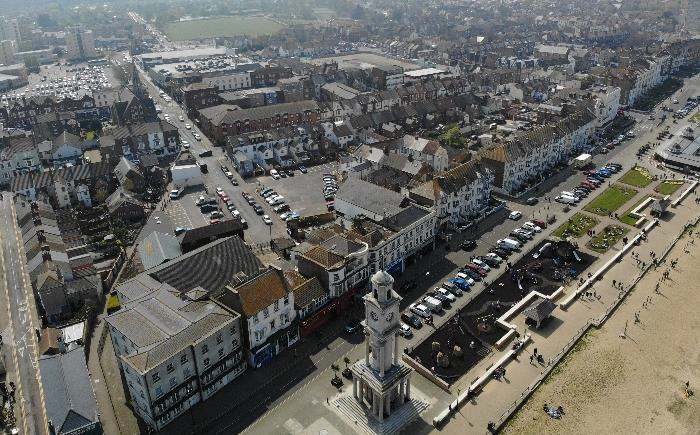 The property itself is within view of the seafront and is a short stroll to the sea shore, beach and pier.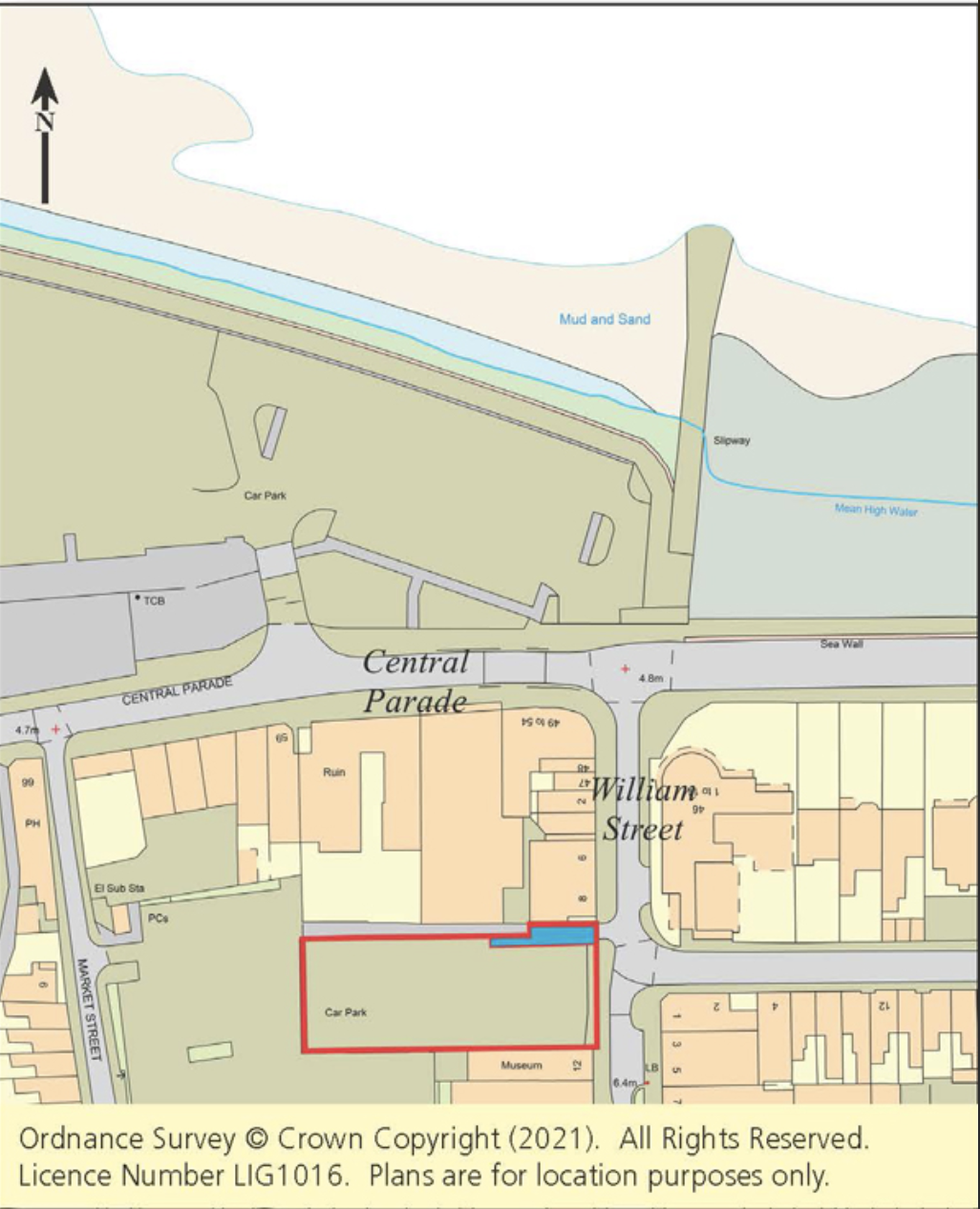 Investment & Exit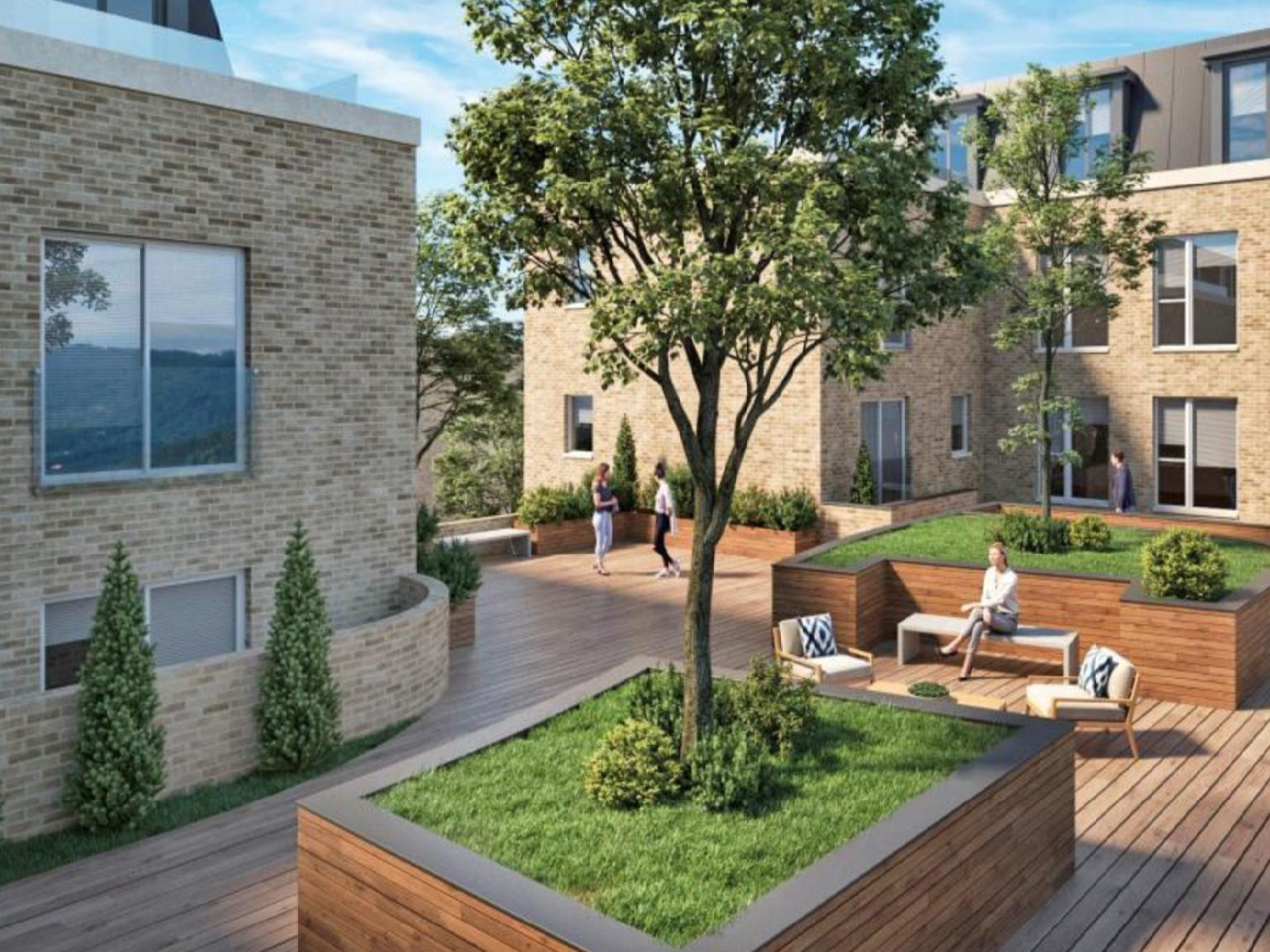 The project is expected to take approximately 24 months, and offers a 40% ROI.  The build is planned to start November 2021.
The exit strategy is to sell all units of 10 William Street by the Summer of 2023.
The sales strategy will consist of off-plan selling using CGIs and 3D virtual tours of the apartments. The pre-completion selling will start six months after construction begins. On completion of construction, selling will continue with virtual tours as well as in-person viewings. Marketing for 10 William Street will be carried out locally and nationally. Commercial units will be either leased, sold to owner occupiers or for investment purposes. 
Investment in property related assets comes with risks as well as the possibility of rewards.  Please read the full risk warning on our platform before deciding to invest.
Financials
Crowd investors receive a projected 40% Return on Investment (ROI) over 24 months by way of a priority share. Priority Share means that the Crowd Investors will receive their profit share before the fundraiser receives theirs. 40% for 24 months on £950,000 investment is £380,000 which is 28.9% of the projected profits, estimated to be £1,315,400.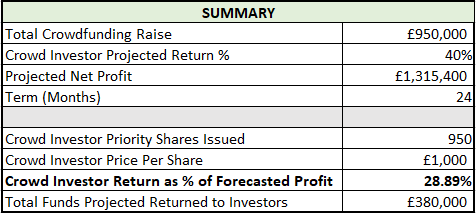 Full details of the Financials can be found in the Equity Offer Document attached to this page.
Investment in property related assets puts your capital at risk and returns are not guaranteed.  Please read the full risk warning found on this platform before deciding to invest.